A 501(c)(3) non-profit public charity set up to help shelter animals get medical care from full service veterinarians.
---
See our donation links and info after the article.
Rocko's Story
Rocko has been in and out of our local shelter for several years. He has been adopted and returned a few times. While at the shelter, he became a beloved favorite. The last time he was returned, his adopters said that he looked sick. His skin was torn up from him chewing and scratching at it and it had been going on for a little while. We got him into our partner vet and started treating him for allergies right away. Rocko developed strange nodules that stumped us for a while and once we did a surgical biopsy, we found our answer. Rocko has lymphosarcoma. It isn't curable and is only manageable for a short period of time. Rocko has been very fortunate to have two different fosters step up for him. Marty was with Rocko in the beginning when we thought we had an allergy dog all the way through the cancer diagnosis and oncology consult. Shortly after that Michael stepped in to take over the rest of the way. A wonderful side note to this story is that Marty has visitation rights for Rocko and will take him for an overnight when he has a couple of days off. These guys arranged this to ensure that Rocko had quality time with both foster dads who love him.
Rocko has no idea that he is ill. We have him on steroids and chemo and while his body is slowly showing some of the effects, his spirit isn't. He is in his 3rd month of chemo and we know that the time left with him just isn't nearly enough. So we will keep fighting as long as he does and we will ensure that his final weeks/months are filled with great adventures.
Along with Maricopa Animal Care and Control, we are creating a bucket list for Rocko. As of today, Rocko has ridden a fire engine with sirens going with the Mesa Fire Department, (he made the national news and PeopleMagazine online), he was Student of the Day at a local Elementary School, had a celebrity brunch at a local brewery and graduated from Chandler-Gilbert Community College. Rocko got to run the bases at the Chicago Cubs Spring Training stadium, Sloan Park. He was made an honorary K9 officer with the Phoenix Police Department also. Following this excitement, Rocko got to go up and play in the snow at the Mogollon Rim. Rocko was lucky enough to spend some time with Ms. Meldrum's art class at Basha High School. This boy had some hidden talents.
UPDATE: November 2017
It has now been 13 months since Rocko was diagnosed with lymphosarcoma. We never expected him to still be with us at this point but this boy has an indomitable spirit. He is happy and loving and still enjoying food and playtime with his toys. He is going for walks still. Cancer is taking a toll on his body as you can see through the pictures. He now has a very big bloated belly due to the prednisone that he is on. The nodules are popping up with more frequency....they disappear with ointment and oral meds but reappear somewhere else. Our intent is to help him enjoy his life for as long as he still found joy in his world. While still happy, we are paying close attention to his physical quality and it has been deteriorating. We know that we don't have a lot of time left and are enjoying every moment that we can with him. I have no doubt that the love he found through all of you has helped keep him going. Please keep him in your thoughts.
​
Final Update:
For 16 months, Rocko was the center of the Creative Contributions universe. He reminded us daily that none of us are promised forever and that we should live each moment to its fullest and not waste a single one. On the afternoon of December 5th, 2017, the gloomy sky opened up and took sweet Rocko to the Rainbow Bridge. He was surrounded by so many who loved him dearly. He passed with his ball and we know that he is chasing it now at the bridge. Later that evening, most parts of the Phoenix metro area were visited by a rainstorm. It doesn't happen often and it hadn't happened in a while. But while the world was finding out Rocko had crossed over, the heavens cried for our loss. There is no doubt that had there been daylight, we would have witnessed the most magnificent rainbow ever.
Forever in our hearts
#longliverocko
​
http://people.com/pets/shelter-dog-with-cancer-bucket-list/
---
---
---

Click here to contribute tax deductible funds for the medical needs of shelter dogs.

---
---
Don't just take your dog for a walk… Take your Walk for a Dog! Go to
WoofTrax.com
, download the app, and support Creative Contributions every time you walk your dog.
---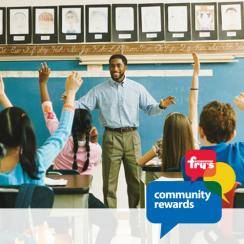 Starting today, you can enroll with Creative Contributions in the Fry's Community Rewards Program for us to get quarterly donations from Fry's. How to enroll:
1. * Go to
www.FrysCommunityRewards.com
2. * Click on 'Sign-In'.
3. Enter your email and password, click on 'sign in'.
4. Click on your name (top right hand corner), under 'Account Summary' scroll down to "Community Rewards".
5. Click on 'Edit' under Community Rewards.
6. Under Find Your Organization: Enter 61935
7. Under 'Select Your Organization', click on the circle next to your organization.
8. Click on 'Enroll'
If you have enrolled correctly, you should see a green box with 'Your enrollment in the Community Rewards Program has been updated. Thank you for participating!' You will also see the information listed under 'Community Rewards' on your Account Summary page.
---
---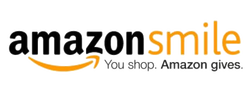 Choose Creative Contributions as your recipient for charitable giving on amazon and help us save pups! https://smile.amazon.com/
---
---
| | |
| --- | --- |
| | This link will take you to the page to fill out an application to become a Maricopa County foster. Fill out the form and follow directions for contacting the Foster Coordinator. Creative Contributions can only use County Fosters as these animals all still fall under the responsibility of Maricopa County. |
---
Click the button above to check out our friends at The Good Dog Food Bank! The Good Dog Food Bank offers temporary assistance with dog food to pet families in need of food for their family dog(s). The Good Dog Food Bank has been helping families and their pets stay together for 12 years and counting.
---
Canine Papilloma Virus

​What is papilloma virus?
Canine oral papillomas, also known as oral warts, are small, benign
tumors
of the mouth caused by the papilloma
virus
. They are found on the lips,
gums
,
mouth
, and rarely can also be located on other mucous membranes.
Causes of papilloma virus in dogs
Canine oral papillomas usually affect
young dogs
, under the
age
of 2. Young dogs are more susceptible to the papilloma virus because their immune system is not fully developed. As their immune system matures, they produce antibodies against the virus and the warts can eventually disappear. Affected dogs can transmit the virus to other dogs through direct contact. This usually occurs when they greet each other, share toys, or eat/drink out of the same
food
or water bowl.
Canine papilloma virus is species-specific and therefore cannot be transmitted from
dogs
to humans or
cats
.
Symptoms of papilloma virus in dogs:
Papillomas typically develop on the lips, tongue,
throat
or gums. They are round and have an irregular surface, reminiscent of a cauliflower or sea anemone, and usually grow in clusters. Most dogs are asymptomatic unless the papillomas become infected. Infected oral papillomas can cause pain,
swelling
and
bad breath
.
Diagnosis of papilloma virus in dogs:
It is always a good idea to bring your dog to the
veterinarian
if you ever notice any
lump or bump
. Your veterinarian can usually diagnose canine oral papilloma by their characteristic appearance. Since oral papillomas can occasionally become malignant (
cancerous
) and other cancers can grow in the mouth, your veterinarian may obtain a
biopsy
of the lesion to establish the diagnosis, depending on your pet's age. Likewise, your veterinarian will examine your dog's mouth to determine if the papillomas are infected and antibiotics are needed.
Treatment of papilloma virus in dogs:
Since canine oral papillomas are usually asymptomatic, treatment is often not indicated unless they become infected or become symptomatic. Infected papillomas can be painful and require a course of antibiotics. Occasionally, a dog will have so many growths that eating becomes problematic. When this occurs, the papillomas can be
surgically
excised or treated with cryotherapy (freezing). Another treatment involves crushing the lesions to stimulate the host immune system to attack them. In humans, interferon has been used in severe cases but this treatment is costly and has provided mixed results with dogs. Most cases of canine oral papillomas go away on their own within 1-5 months as the affected dog's immune system matures and mounts a response to the virus.
​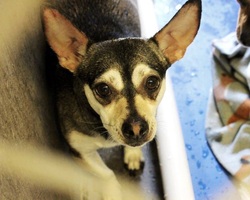 Infectious Canine Tracheobronchitis
Kennel cough, the common name given to infectious canine tracheobronchitis, is a highly contagious respiratory disease among dogs. As the name suggests, it is typified by inflammation of the trachea and bronchi. This disease is found throughout the world and is known to infect a high percentage of dogs at least once during their lifetime. It is also sometimes referred to as bordetellosis.
Young puppies often suffer the most severe complications that can result from this disease since they have immature immune systems. Also at increased risk are older dogs, who may have decreased immune capabilities, pregnant bitches, who also have lowered immunity, and dogs with preexisting respiratory diseases.
SYMPTOMS
A persistent cough is the most common symptom
In mild cases, dogs are often active and eating normally
In severe cases, symptoms progress and can include pneumonia, inappetence, fever, lethargy and even death


CAUSES Some of the most common microorganisms that contribute to infectious canine tracheobronchitis are
Bordetella bronchiseptica bacteria
, canine adenovirus,
parainfluenza virus
, and mycoplasma. Any of these organisms can cause the symptoms of this disease, alone or in combination. Infections with multiple organisms tend to cause the most severe symptoms.
Dogs often develop clinical signs associated with kennel cough 3-4 days after exposure to a large number of other dogs (e.g., at a boarding facility or show).
DIAGNOSIS The diagnosis of this disease is largely based upon the type of symptoms that are present and a dog's history with regards to exposure to other dogs. You will need to give a thorough history of your dog's health and onset of clinical signs. Your veterinarian may order some combination of blood chemistry tests, a complete blood cell count, a urinalysis, fecal examinations, and chest X-rays. If a dog does not respond to treatment as expected, additional testing (e.g., bacterial cultures) may be necessary to identify the microorganisms that are causing kennel cough.
TREATMENT Treatment depends on the severity of the infection. If your dog is alert, active, eating well, and has only minor symptoms, your veterinarian may only prescribe general supportive care like rest and good hydration and nutrition. More severely affected dogs benefit from medications that reduce inflammation and coughing. If a bacterial infection is present, antibiotics may help shorten the course of the disease. Dogs with pneumonia often need to be hospitalized for more aggressive treatment.
LIVING AND MANAGEMENT In order to prevent the spread of this disease, dogs with kennel cough should be isolated until they are better and no longer contagious. Dogs who are at high risk for infection (e.g., those who attend shows or spend time in boarding or day care facilities) should be vaccinated against
Bordetella
bronchiseptica
and canine parainfluenza virus. All dogs should be vaccinated against canine adenovirus.
Even after being vaccinated, dogs may still acquire kennel cough (although usually a less severe form than they would have otherwise). It is best to be observant and prepared.
Although this infection usually does not cross over to humans, there are instances where young children and adults with compromised immune systems may be at risk. In these instances, it is best to talk to your veterinarian and human health care provider about your options.
"Kennel Cough in Dogs."
PetMD.com
. N.p., n.d. Web.
---