OUR ADOPTABLES!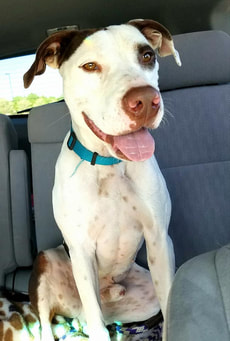 Sweet Dallas is a volunteer and Creative Contributions favorite. He is having trouble adjusting to home life and his insecurities are causing him to misbehave. He will be going to JD's Powerhouse K9 Bootcamp to help us figure out what is triggering his behavior and help him move past it. Please send all the good thoughts that you can his way.
---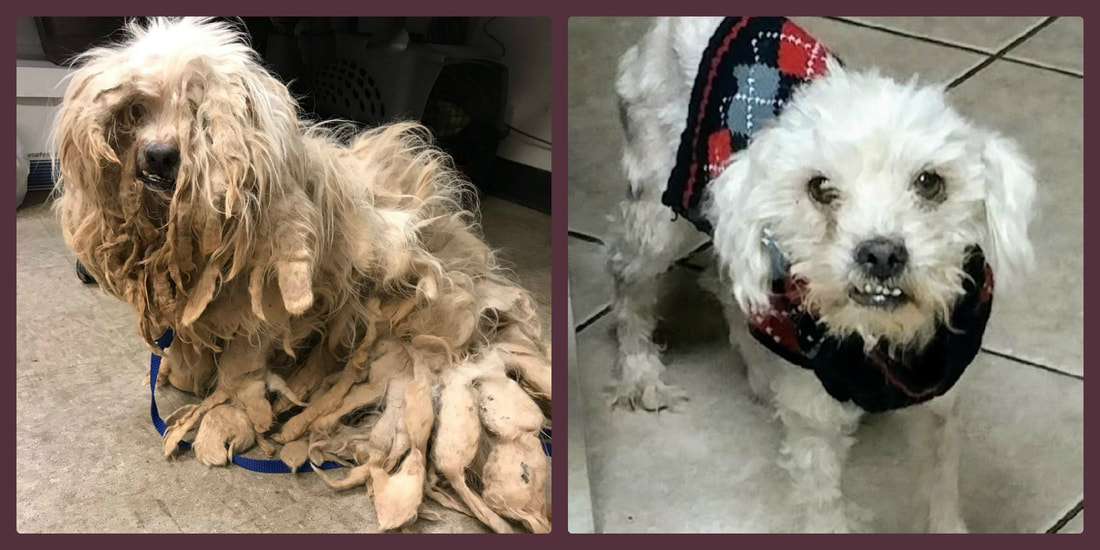 Sweet Lumos appeared at the shelter a matted mess. He was carrying an additional two lbs of matted fur on a 7 lb body. His mandible appeared to have some previous damage. We gave him a new hair cut and got him in to see the vet. His jaw isn't going to need any surgery but he needs to put some healthy weight on his emaciated body before we can neuter him. This boy still has a joyful personality despite the neglect that he has endured.
​
---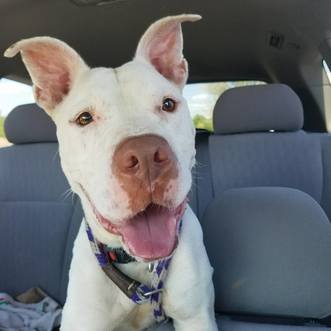 This sweet love is Balimund. He has been having some issues with maintaining weight and some skin issues. We have had him on a limited ingredient diet and he appears to be doing much better.
---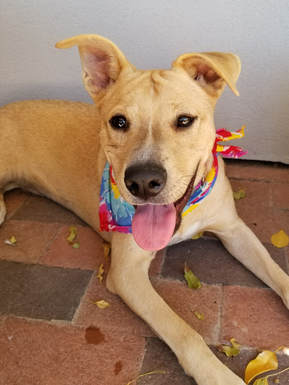 Moki is less than a year old and was originally adopted from the West Shelter but was returned to the East shelter. Her adopters stated that she was having seizures. We had not noticed any so she was allowed into play groups where she did great. Last week she had a seizure in play group and was protected by a quick thinking staff member who kept her safe until she snapped out of it. She has had blood work run and is now on phenobarbital to stabilize her seizures and keep them at bay.
---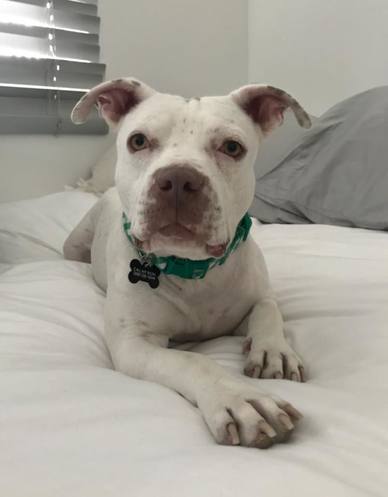 King is a beautiful boy who came from a neglectful home. He loves his foster but is uneasy around other people and dogs. He is currently enrolled in JD's Powerhouse K9 Bootcamp so that we can help him build his confidence and learn how wonderful the world can be. Stay tuned for updates.
---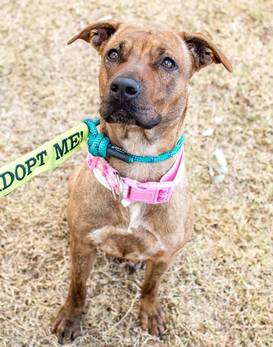 Rosa is a unique girl for us. She is completely healthy...physically. Emotionally she could use a little help learning to trust others and this is keeping her from being open to meeting adopters. She loves her foster family and specific friends but is very selective when meeting others. Rosa has graduated from JD's Powerhouse K9 Bootcamp and is now available for adoption.
---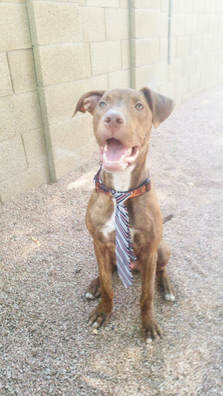 Beau came to us via the euthanasia list at the county shelter where he was listed as sick with an unresolving upper respiratory infection. A trip to the vet a few days later determined that there was no infection waiting to resolve and he is completely healthy. This sweet boy is adoptable and you can find his link on Adopt-a-pet. ​http://www.adoptapet.com/pet/19150835-gilbert-arizona-american-pit-bull-terrier-mix
---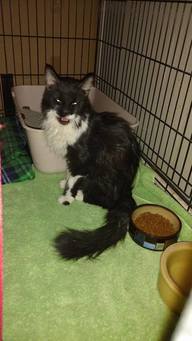 Henrietta is our current token kitty and is on a few meds right now trying to get her a bit healthier. Henrietta is now available for adoption.
​
---
This pretty pup was suffering from Canine Papilloma Virus. This ailment can resolve over time but she needed to get out of the shelter in order to save her life and encourage a prompt recovery.
​UPDATE: JoJo was also diagnosed with tick fever and giardia. She has kicked Giardia to the curb but is still fighting the tick fever and papilloma virus.

Latest: update- Look at our girl now.

---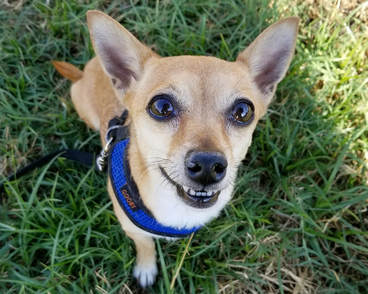 Lovely Lucy is getting over her upper respiratory infection but will be working on some fear issues in her foster home.
UPDATE: Lucy is making progress daily and loves the 3 year old human foster sister she lives with.
​

---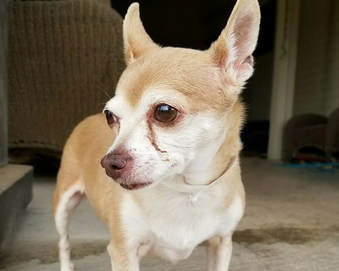 13 year old Ethel is recovering from an upper respiratory infection and will probably need a dental.
---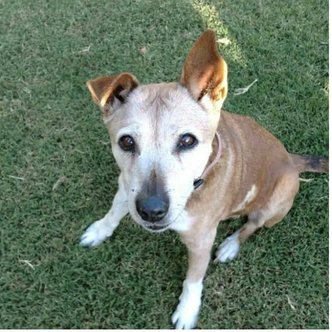 Sweet old Rose is 11 years old. We believe that she is deaf and she had a huge abcess that ruptured the day that we got her out of the shelter. It appears to be healing well and she is getting settled in with her new foster family.
---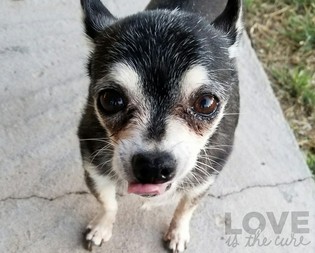 Fez was suffering from an unresolving URI and, honestly, the shelter isn't the best place for any pup, let alone a senior, to recover. He is already feeling better with his doting foster mom!
​UPDATE: Fez is available for adoption.

---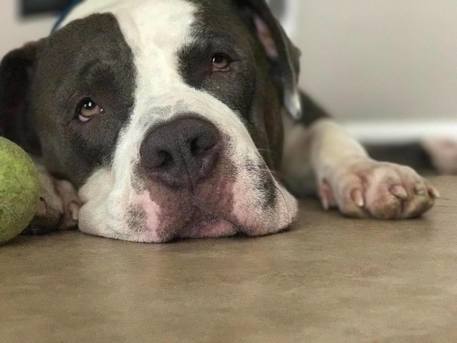 Opie (formerly Kong) is feeling great these days.
---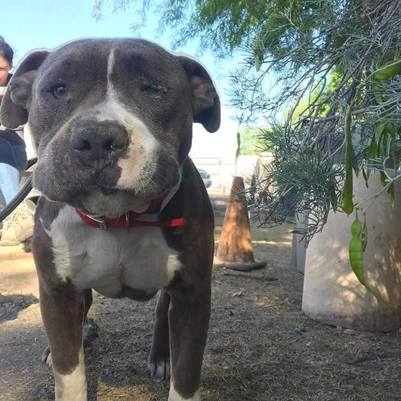 Sweet Dodge came to us on the brink of death with a severe case of Tick Fever. He is slowly but surely making improvements. Dodge's bloodwork has improved significantly since he was started on meds. UPDATE: 6/5 Dodge is feeling much better now!
UPDATE: 11/28 Dodge had is left eye removed and is having a little bit of touchup work on his right eye to prevent his eyelashes from rolling in on his eye.
​
---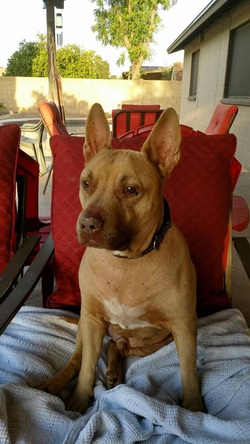 Lovable 10 year old Pumba almost got put down without a chance to network him. The claim was an unresolving URI. We are getting him in to get him checked out by our partner vet so that we can get him medically cleared and help this boy find his forever home.

UPDATE: Pumba is completely healthy and available for adoption. This boy is a lazy clown who loves everyone. If you are interested, contact us at creativecontributions@mail.com

---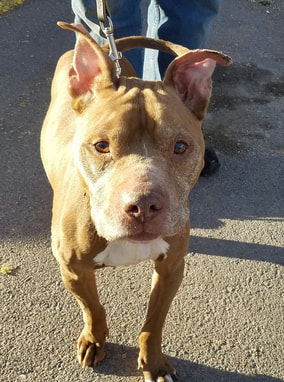 11 year old Shorty had a URI that he has since recovered from but has a big fluid filled mass on his leg that we are going to get checked out.

UPDATE: Shorty's mass was debulked and it was found to be a grade III mast cell tumor. There was no way to remove it all and the prognosis isn't good as it is an extremely aggressive form of cancer. Shorty's leg is slowly recovering and he goes to the vet frequently for bandage changes and staff meetings. He is frequently their 4 legged supervisor and is loved by all.
Shorty will be a hospice boy and will be extremely loved for however much time we are lucky enough to have with him.
​

---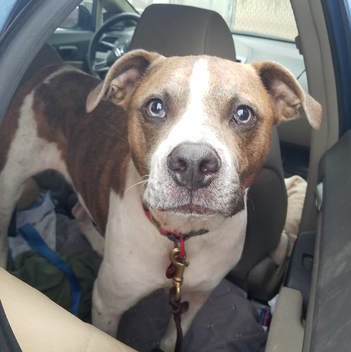 Eli came to us within an hour of his deadline for an unresolving URI. It's been less than 2 weeks and he is feeling great. Eli is a sweet, friendly boy who is ready for his forever home.
​UPDATE: Eli is healthy and available for adoption.
​


---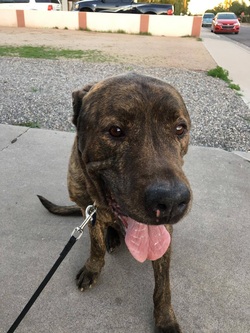 Sweet Moose came to us incredibly underweight...like 25 lbs underweight...he has put on about 15 lbs so far and is doing amazingly well. He is available for adoption.


---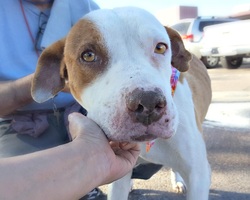 Please say hello to our newest girl, Annie. She also has pneumonia and we can't wait until she starts to feel better.


UPDATE: Annie has completely recovered


---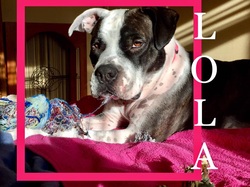 Sweet Lola is currently undergoing treatment for TVT and we hope will be healthy and available by the end of March.


UPDATE: Lola is cancer free and ready for adoption
​http://www.adoptapet.com/pet/17956073-gilbert-arizona-american-bulldog-mix
---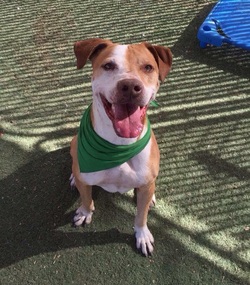 Rocko is in medical foster after being diagnosed with lymphosarcoma. He is in hospice care due to the nature of his cancer. He is receiving chemo and has absolutely no idea that he is sick!
---
---